Model Number
WD-130 / WD-130A / WD-130B / WD-130C / WD-130D / WD-130E
Brand Name
Linhaiveta
Product Name
Airbrush Machine
Material
Brass
LOGO
Etch on the airbrush body
OEM/ODM
Warmly Welcomed
MOQ
50pcs without customized / 1000pcs with customized
Sample Time
2-7 days
Net Weight
0.19kg
Place of Origin
Linhai, China
Color Box Size
18.2 x 8.5 x 3cm
Supply Ability
20,000 pieces / month
Carton Size
46 x 38 x 27cm / 80pcs

Lead Time



15 days/ 1-1000pcs
N.W./G.W.
15KG/16KG
25 days/10001-5000pcs
Port

Ningbo or Shanghai

To be negotiated/

>

5001pcs


WD-130 SERIES
Feed Type: Gravity
Nozzle Dia.: 0.3mm
Cup Capacity: 7cc
Working Pressure: 15-50PSI
Double-action Trigger Air-Paint Control
【Packing】PP plastic box or PC plastic box, Black EVA or Blue EVA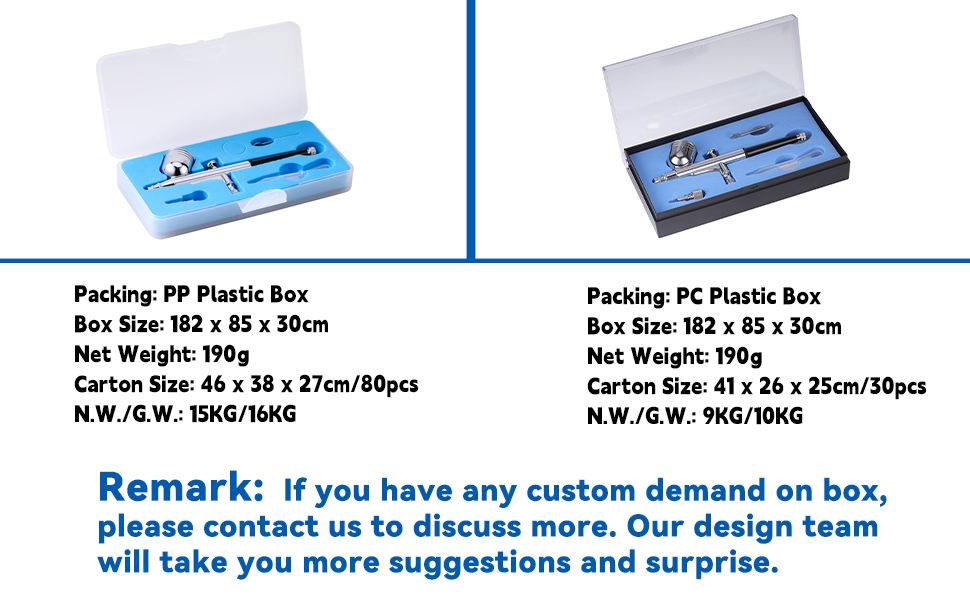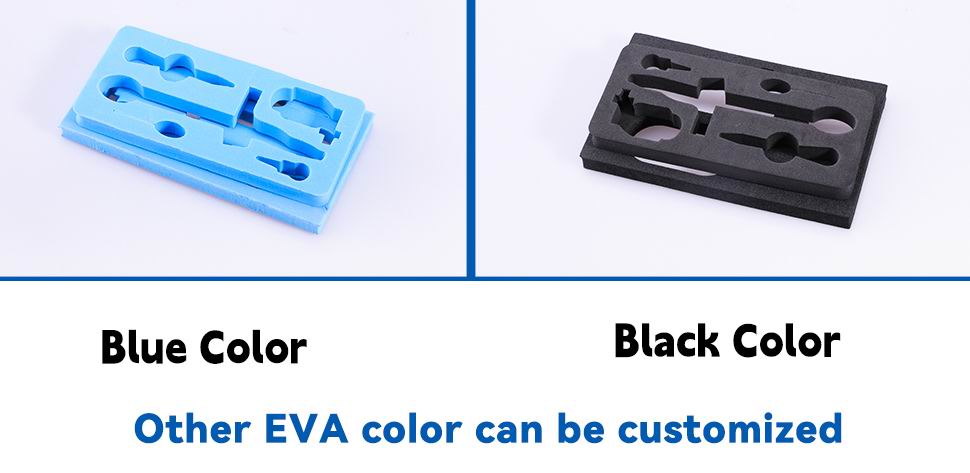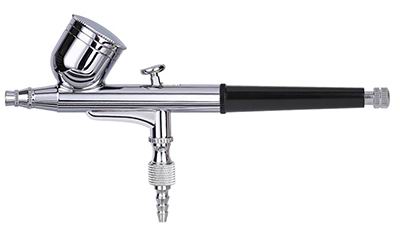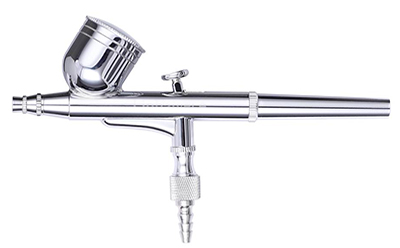 WD-130 WD-130A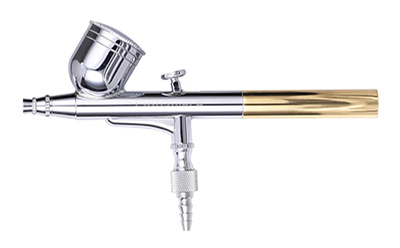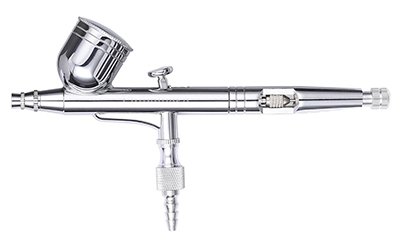 WD-130B WD-130C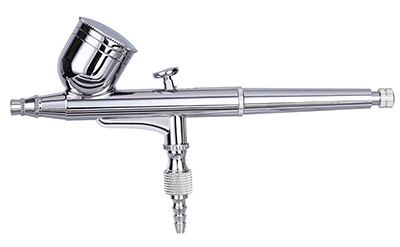 WD-130D WD-130E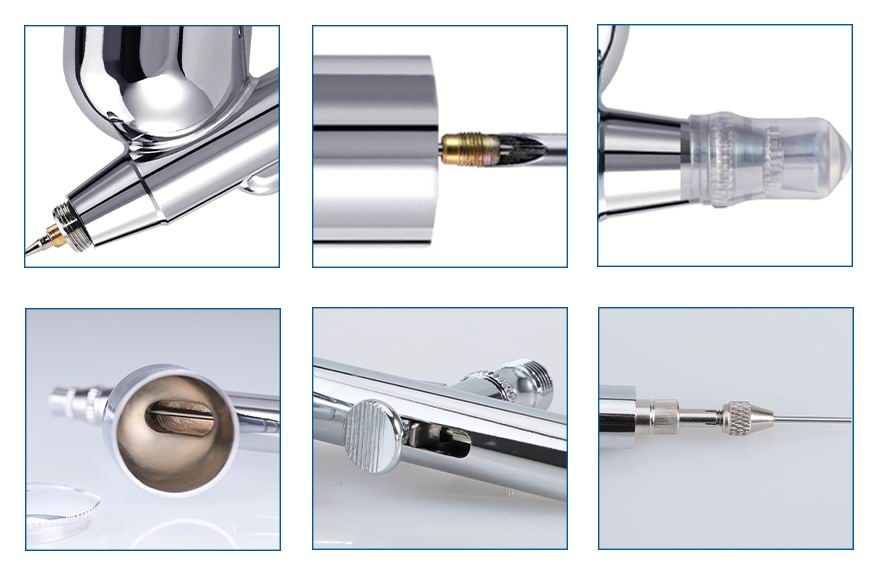 Airbrushes can be used for a variety of purposes, including applying makeup, creating art, painting models or miniatures, and even automotive detailing. Here are some common uses of airbrushes:

Makeup: Airbrush makeup is a popular technique used by makeup artists to create a flawless, natural-looking finish on the skin. It can be used for bridal makeup, photoshoots, and other special occasions.

Art: Airbrushes can be used to create detailed, realistic artwork, such as portraits, landscapes, and still life paintings. The fine spray of the airbrush allows for smooth color transitions and delicate shading.

Models and miniatures: Airbrushes are commonly used in model making and miniature painting to create realistic weathering effects and paint details. They are especially useful for painting small, intricate details that are difficult to achieve with a brush.

Automotive detailing: Airbrushes can be used to paint cars, motorcycles, and other vehicles. They are commonly used for custom paint jobs, such as flames, graphics, and other designs.

T-shirt printing: Airbrushes can also be used to create custom t-shirts and other apparel. The fine spray of the airbrush allows for smooth color transitions and intricate designs.

When using an airbrush, it's important to follow the manufacturer's instructions carefully, and to clean the airbrush thoroughly after each use to prevent clogging and maintain its performance. Additionally, always wear protective gear, such as a mask and goggles, to avoid inhaling any fumes or getting paint in your eyes.